Changes:
Fix : Overwrite prompt may appear twice in some case
Thumbnails on texture select dropdown
Some more textures are added
Transparency is enabled on texture when alpha-PNG is used as texture file
Improved interpolation for texture zooming
Added magnifier with color pipette tool
Exe warpping tool is changed to Launch4j
KnobMan 1.3.0
New texture for alpha-PNG sample, 'PunchingMetal' and 'Hexagon' are added.
Hexagon sample: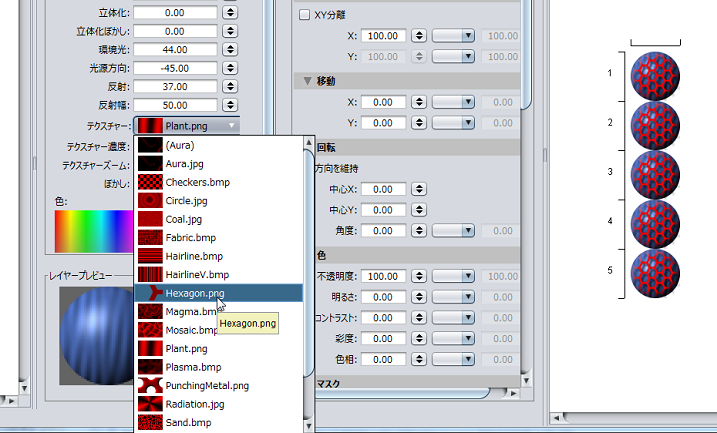 Color pipette is like this :
* In addition, exe wrapping tool is changed to Launch4j from exewrap. Though I think it is stable, let me know if you have any problem.
Posted by g200kg : 2013/10/05 02:41:56