JKnobMan
is updated to 1.3.1
Change:
.knob-file format is changed for reducing size
(backword compatible: note that the file saved with 1.3.1 is loadable only for 1.3.1 or later)
Thumbnails for KnobBrowser size is changed to reflect the oversampling setting
Rotation CenterX/CenterY display on layer preview
Improved UI response when editting large output image size
.knob-file format is changed. the format used in 1.3.0 or earlier is easy to increase filesize when use with complex jpeg textures. Though it is depends on situation, 1.3.1 format may reduce size to about 1/10.
About UI response, the thread for layer-preview is separated. It would make a obvious difference when editing over 100x100 px size knob with shadow.
In addition, Web app version,
WebKnobMan
is also updated for the transparent textures and 1.3.1 knob format. Currently, all knob data in
KnobGallery
can be open by WebKnobMan (although over 100x100 px knobs are not easy to handle because of performance).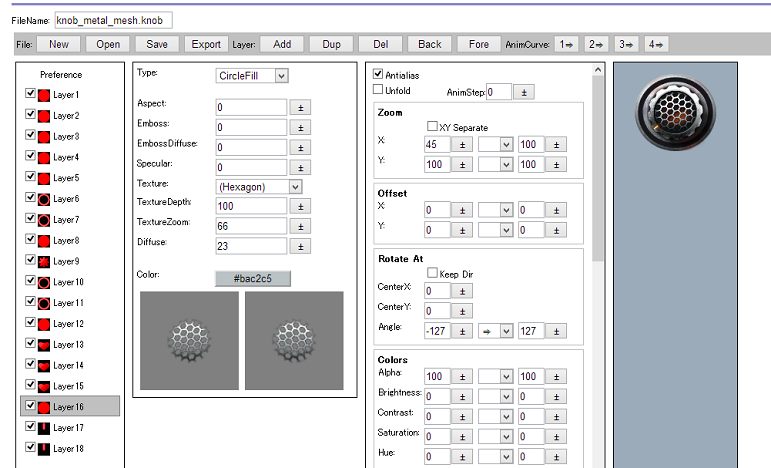 Posted by g200kg : 2013/10/11 14:39:01