KnobMan 1.45 is released.
2nd Mask effect is added.
Multiple image files import to single Image primitive as individual frame.
Individual files export : Filename's numbering suffix is automated and 'Suffix Form' and 'Count From' parameters are deleted.
Improved file extension check on SaveProject & ExportImage for avoiding unexpected overwrite.
Value handling rule : yellow background parameters means not yet rendered. By this, Preference-'Set' button is deleted
Rotate+Radius mask sample.


individual image files sample.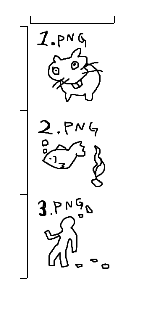 Posted by g200kg : 2011/01/23 19:16:43