SkinMan Manual
2009/11/21
Cooperation with Knobman
---
Cooperation with Knobman (and others)
The ".knob" file created by Knobman can be imported as a image by just drag&drop the ".knob" file to SkinMan canvas.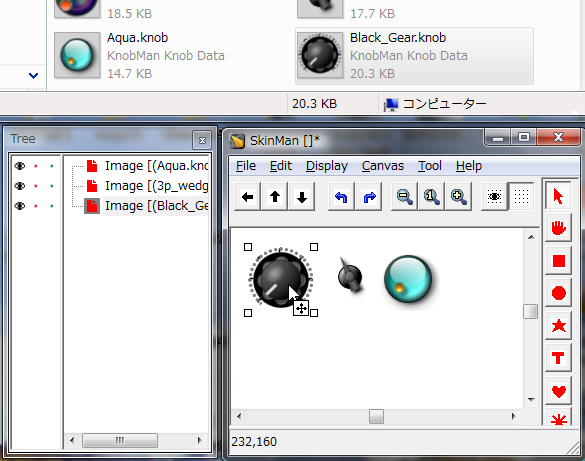 Once imported, further effects can be added to the knob-image by SkinMan.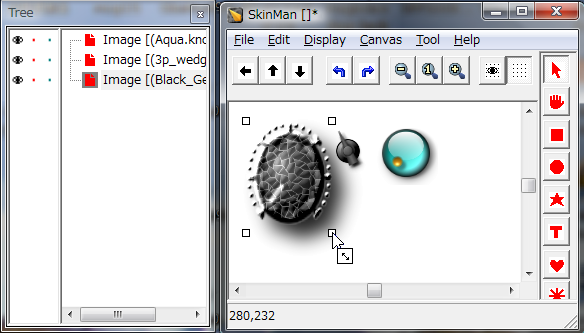 Because the ".knob" informations are completely embedded to the skin data, you can edit the ".knob" from the Right click menu - "Edit Images/Knobs".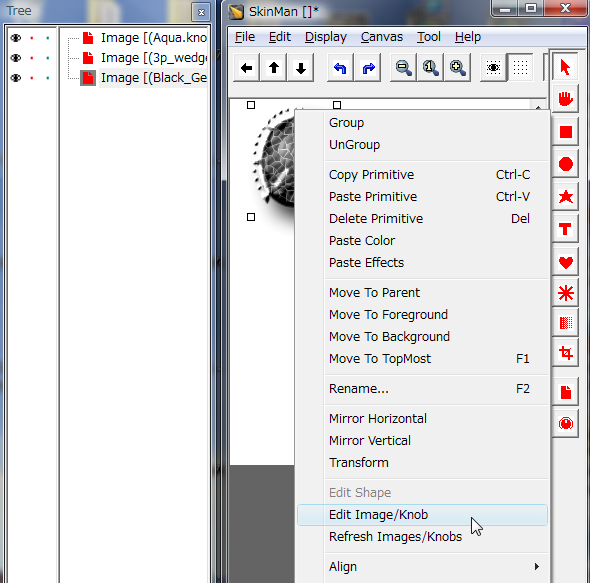 KnobMan will be launched with the extracted ".knob" data. Because this is a local copy for this SkinMan instance, the original ".knob" file will not change.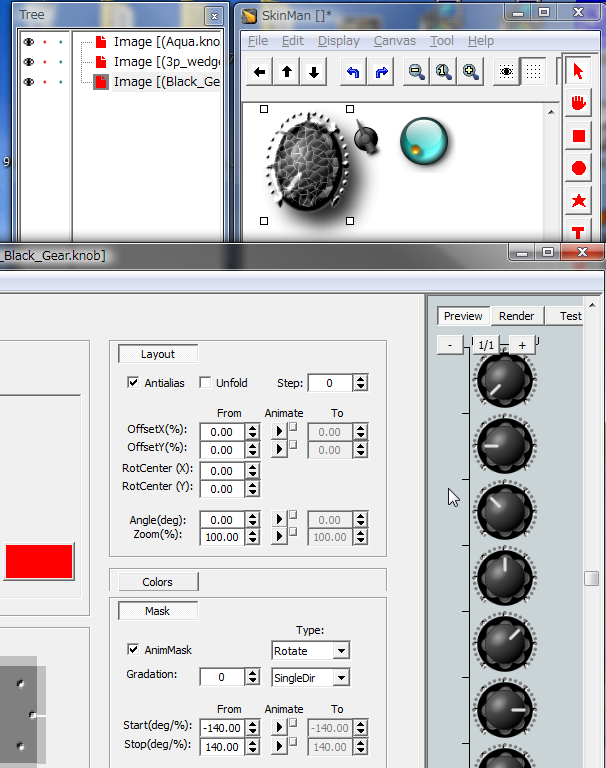 After editing, you should 'Save' the knob by KnobMan, and 'Refresh Images/Knobs' from SkinMan's right click menu.Then the knob images on SkinMan are updated. If you imported multiple knob from same original file, or copy&paste the knob image on SkinMan, this editing is affected to all knobs.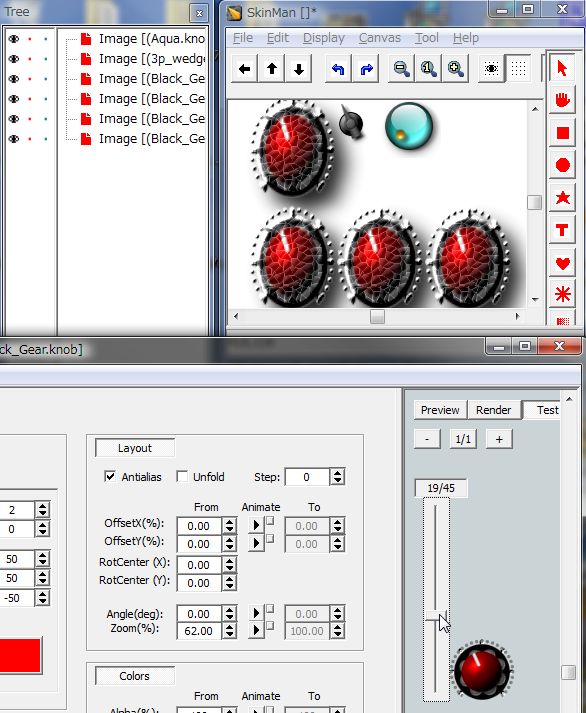 * The frame number used in SkinMan is determined by the KnobMan's TestMode frame.
Of course the knob-strip image can be rendered by this launched KnobMan. that means you can manage all needed knobs&skin by one ".skin" file.
Other image data, for example the ".bmp" or ".png" files can be processed in the same way. You just need the appropriate application association to the file type.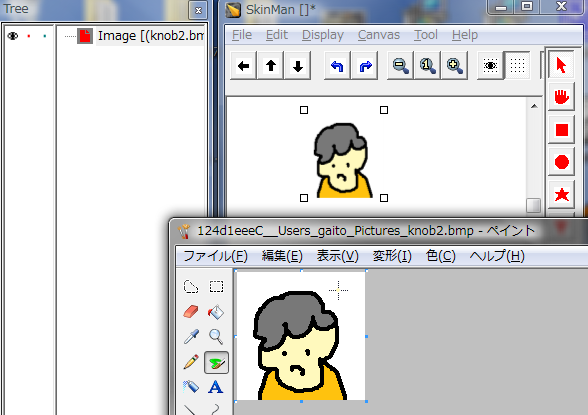 ---
---
g200kg
---