2008/05/27
Thx for the nice page.
BASE-designs-san take a relief of lazy me.
http://base-designs.com/knobman_tips
posted by g200kg : 7:10 AM : PermaLink
2008/05/19
Okay, I have released the KnobMan 1.14
That supported the 'Shape' primitive that can be designed with bezier curves.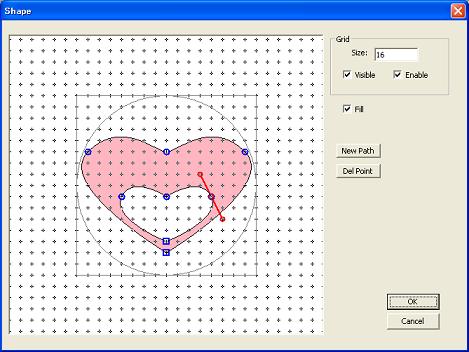 Sample:


How isit?
http://www.g200kg.com/en/software/knobman.html
posted by g200kg : 1:58 AM : PermaLink
2008/05/03
Update:
Knobman => 1.13 add 'Diffuse' parameter to almost all primitives
vocov2 =>2.12 just a bug-fix: may be hungup in some case
this vocov2 bug may cause hungup if you use in conjunction with specific oher plugs. I think vocov became more stable.
posted by g200kg : 4:54 AM : PermaLink
---
g200kg