WebSequencer is now support real-time recording from MIDI-keyboards (tentatively).
It may be useful not for recording but also just playing WebSynths with MIDI-keyboards.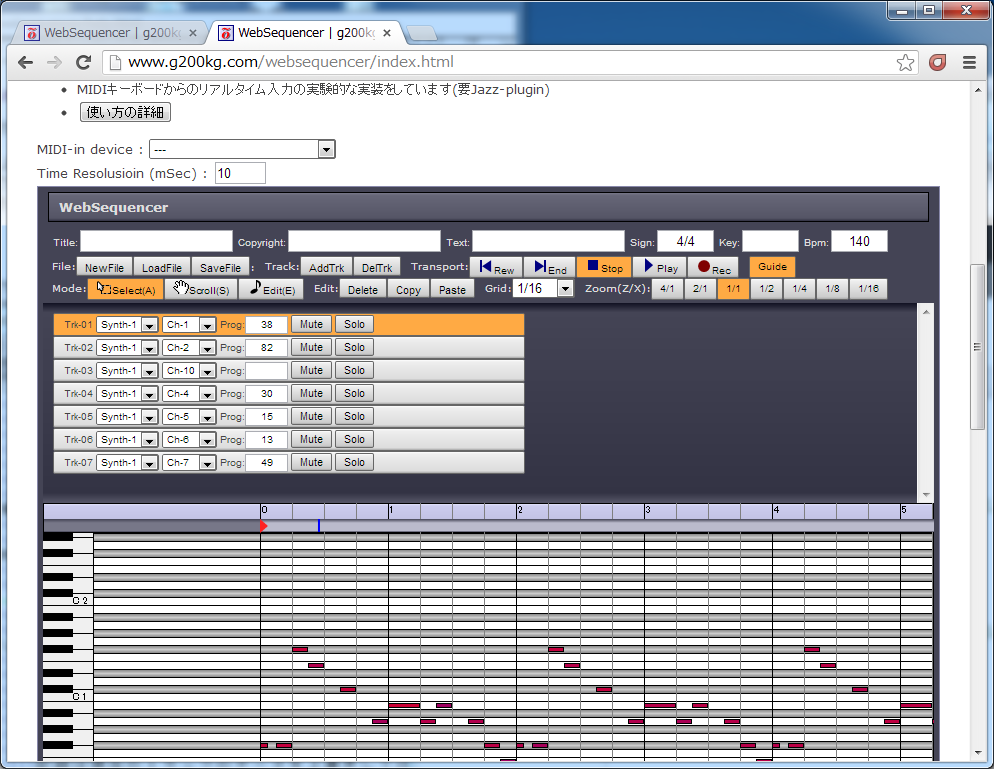 Because currently the browser's native MIDI supoort function 'Web MIDI API' is not yet implemented, we need installing 'Jazz-plugin' for MIDI support.
please refer the [Usage] popup in the WebSequencer page for more detail.
Web MIDI API
Jazz-soft
WebMIDIAPIShim


Posted by g200kg : 2013/01/03 23:10:54