2013/04/30
Example of WebCam+WebAudioAPI demo.
http://www.g200kg.com/airtheremin/
Needs camera device and Chrome browser.
By interpreting camera image, sound generator is controlled like theremin.
Unfortunately, iOS devices are not available yet.
A green sphere tracks motions. Horizontal axis corresponds to pitch and vertical axis corresponds to filter freq. The intensity of motions are corresponds to volume.
* Though WAAPISim is used, Firefox seems a bit unstable about WebCam control. I recommend to use Chrome.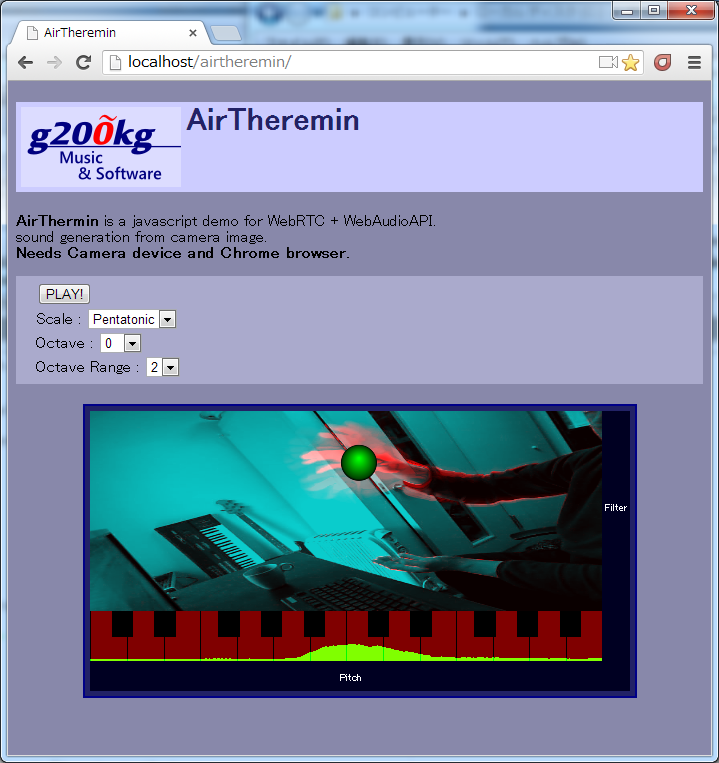 posted by g200kg : 8:46 AM : PermaLink
2013/04/23
JKnobMan is updated to 1.2.6
Just fix a crushing bug.
JKnobMan 1.2.6
* BugFix: Crushing while editing dynamic texts in some case.
posted by g200kg : 9:12 PM : PermaLink
2013/04/06
Both KeroVee and RoVee are updated.
Fixing squealing noises in some cases.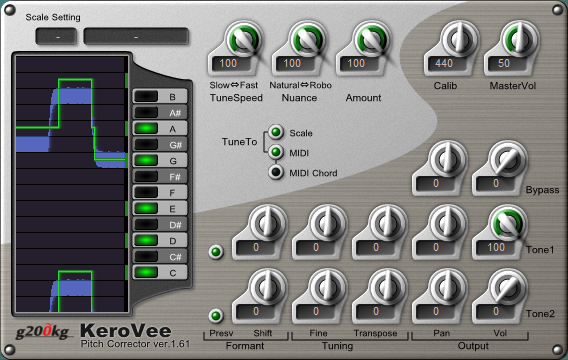 KeroVee 1.61
* Fix squealing when low freq noise input.


RoVee 1.21
* Fixed: value editing from keyboard is not functional
* Fine adjustment of noise suppressing

posted by g200kg : 4:16 PM : PermaLink
2013/04/03
KeroVee is updated to version 1.60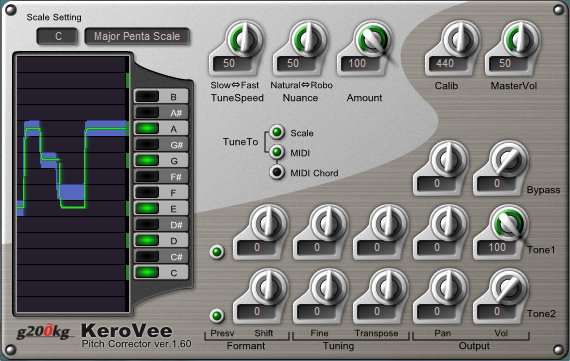 Changes:
- Improved noise suppression
- Nuance parameter is added
- Optimized to SSE2. CPU consumption is improved.

posted by g200kg : 2:09 PM : PermaLink
---
g200kg