2013/03/28
Voice Changer RoVee is updated to 1.20 after a long interval.



RoVee 1.20
* Mis-octave noises are reduced by improved algorithm
I think still need some enhancements including 64bit compatibility, this will be helpful for some audio sources.
posted by g200kg : 9:53 PM : PermaLink
2013/03/10
Fixing just a .dmg packaging problem.
The JKnobMan app itself is same as 1.2.5
JKnobMan 1.2.5(a)
(Actually, making dmg is troublesome for me. I would switch to zip or something for mac version)
posted by g200kg : 11:00 PM : PermaLink
2013/03/09
Inspired by the Nanorgan, presented in AnalogSynthSummit2012.
(by sweacco)
WAOrgan has only one-octave keys but can play any octaves.
WAOrgan is just a web-app. Simply try the url with browsers.
Chrome / Firefox / Opera / MSIE is functional because WebAudioAPI and polyfill 'WAAPISim' is used.
but I recommend iPad / iPhone (iOS6 is needed) because WAOrgan is polyphonic.
posted by g200kg : 9:31 PM : PermaLink
2013/03/07
Interesting!
GuitarFX.io, the Guitar effector using getUserMedia + WebAudioAPI
May be this kind will be important region of web apps?
I think browser can do anything iOS devices can do.
Try with Chrome:
GuitarFX.io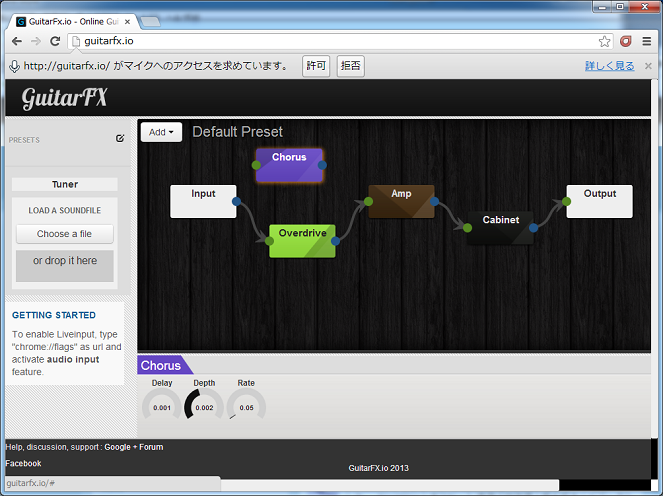 posted by g200kg : 11:26 AM : PermaLink
2013/03/05
JKnobMan 1.2.5 is released with small enhancement.
* Expand parameter max-value of offset/angle
* Foldable effect parameters
JKnobMan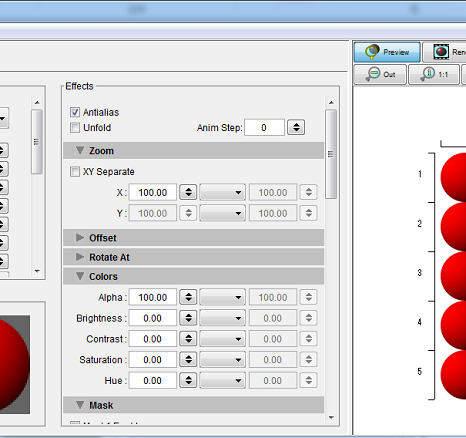 posted by g200kg : 11:06 PM : PermaLink
2013/03/01
WebAudioToy by Daniel Pettersson is now (partly) functional for Firefox or Opera with WAAPISim.
Note that the file player can play only "wav" file, and Microphone is not available on Firefox/Opera because WAAPISim does not support that.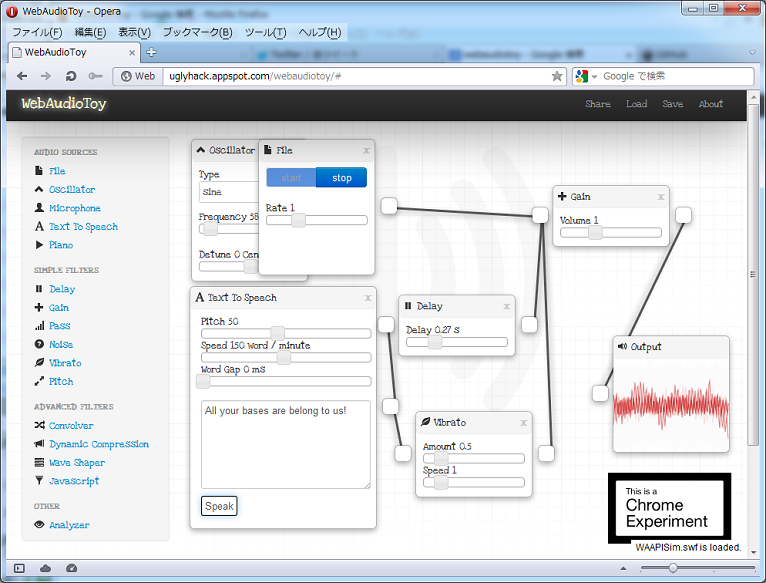 There are more interesting stuffs on his site :http://uglyhack.appspot.com/
posted by g200kg : 2:45 PM : PermaLink
---
g200kg