2012/12/26
JKnobMan 1.2.4 is released.
http://www.g200kg.com/en/software/knobman.html
Change:
BugFix: Japanese setting is forced on .dmg version
BugFix: Specific RGB color value cannot be set
BugFix: Center offset when odd pixel size knob
configuration for Dutch (nl.ini) is added. (Thanks to Sjoerd Bijleveld)

posted by g200kg : 8:00 PM : PermaLink
2012/12/18
Takashi Mizuhiki, the developer of the DXi for iPhone has published the Web FM synthesizer.
Web FM synthesizer is web based DX like 4 operator FM synth. Also WebMidiLink is supported.
This is a demo playing by WebSequencer with 3 Instances of the WebFMsynthesizer.
The link to actual sequencer page is below. Chrome or Safari6 is needed.
http://www.g200kg.com/websequencer/index.html?d=TVRoZAAAAAYAAQAEAeBNVHJrAAAA4gD_WAQDAhgIAP8JLnVybD0xLGh0dHA6Ly93d3cudGFrdGVjaC5vcmcvdGFrbS9XZWJGTVN5bnRoLywA_wkudXJsPTIsaHR0cDovL3d3dy50YWt0ZWNoLm9yZy90YWttL1dlYkZNU3ludGgvLAD_CS51cmw9MyxodHRwOi8vd3d3LnRha3RlY2gub3JnL3Rha20vV2ViRk1TeW50aC8sAP8JB3VybD00LCwA_wEOY3Vyc29yPTAsMzYwMDAA_1EDB6EgAP9RAwehIAD_UQMHoSAA_1EDB6EgAP9RAwosKgD_LwBNVHJrAAABrQD_CQZ1cmwoMSkAkENkhVCQQwAAkEVkgXCQRQAAkENkg2CQQwAAkEBkiyCQQAAAkENkhVCQQwAAkEVkgXCQRQAAkENkg2CQQwAAkEBkiyCQQAAAkEpkhkiQSgB4kEpkg2CQSgAAkEdkiiiQRwB4kEhkhkiQSAB4kEhkg2CQSAAAkENkiiiQQwB4kEVkhkiQRQB4kEVkg2CQRQAAkEhkhVCQSAAAkEdkgXCQRwAAkEVkg2CQRQAAkENkhVCQQwAAkEVkgXCQRQAAkENkg2CQQwAAkEBkiiiQQAB4kEVkhkiQRQB4kEVkg2CQRQAAkEhkhVCQSAAAkEdkgXCQRwAAkEVkg2CQRQAAkENkhVCQQwAAkEVkgXCQRQAAkENkg2CQQwAAkEBkiiiQQAB4kEpkhkiQSgB4kEpkg2CQSgAAkE1khVCQTQAAkEpkgXCQSgAAkEdkg2CQRwAAkEhkiyCQSAAAkExkh0CQTACDYJBIZINgkEgAAJBDZINgkEMAAJBAZINgkEAAAJBDZIVQkEMAAJBBZIFwkEEAAJA-ZINgkD4AAJA8ZIookDwAAP8vAE1UcmsAAADDAP8JBnVybCgyKQCQMGSKKJAwAHiQMGSKKJAwAHiQMGSKKJAwAHiQMGSKKJAwAHiQO2SVSJA7AHiQNGSVSJA0AHiQNWSKKJA1AHiQNWSKKJA1AHiQNGSKKJA0AHiQMGSKKJAwAHiQNWSLIJA1AACQNWSLIJA1AACQNGSLIJA0AACQMGSJMJAwAIFwkDtklUiQOwB4kDBkiyCQMAAAkDdkiiiQNwB4kDBkiyCQMAAAkDdkiiiQNwB4kDRkoGiQNAAA_y8ATVRyawAAAG0A_wkGdXJsKDMpAJBAZIookEAAjBiQQGSJMJBAAI0QkEFklUiQQQB4kENklUiQQwB4kEhklkCQSACWQJBIZJZAkEgAlkCQN2SVSJA3AHiQOWSLIJA5AACQPGSJMJA8AJgwkDdkoliQNwAA_y8A
Web Music Developers JP :
Web Music Developers JP
WebFMsynthesizer:
http://www.taktech.org/takm/WebFMSynth/

posted by g200kg : 7:31 PM : PermaLink
2012/12/15
Kamioooka is already updated to 1.0.7
Just a bug-fix :
BugFix : Crash when GUI close on Renoise.

posted by g200kg : 12:55 PM : PermaLink
2012/12/14
Kamioooka is updated to 1.0.6
Kamioooka 1.0.6
BugFix : LFO tempo sync is slipped on patch loading
Expanded VCF Resonance range about to self oscillation
Added some presets
posted by g200kg : 6:31 PM : PermaLink
2012/12/11
Kamioooka 1.0.5 is released.
bug fix and some features are added.

2012/12/11 1.0.5
BugFix : x64 version crashing
BugFix : deep FM may cause unexpected noise
Sustain Pedal from MIDI CC support
Poly/Mono/Legato mode support
Auto-Glide mode support
posted by g200kg : 2:58 AM : PermaLink
2012/12/08
KVR Developer Challenge 2012 Results were announced.
http://www.kvraudio.com/news/kvr-developer-challenge-2012---the-winner-is-20871
Overall :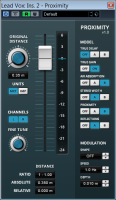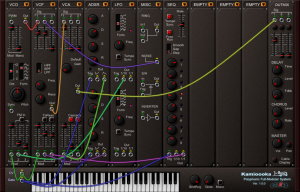 Soundware :
The Total Composure Orchestra
by Total Composure
Now, Kamioooka got the 3rd prize!
Thank you for voting!
posted by g200kg : 9:27 AM : PermaLink
2012/12/06
Kamioooka 1.0.4 is released
* BugFix : Avoiding unwanted distortion in OUTMIX and/or VCF
* BugFix : Improved VCF freq response from GUI knob
The sound has became much clear. Some patch may rather shifted the mood because of this change but I believe this is favorable.

posted by g200kg : 5:23 AM : PermaLink
---
g200kg