2012/04/25
JKnobMan 1.2.0 is released
http://www.g200kg.com/en/software/knobman.html
In this version, the exe wapped jar with "Launch4j" is prepared for windows. Though needed Java run-time, this can be handled as if it is normal win app.
http://launch4j.sourceforge.net/
JKnobMan 1.2.0
* full localizable GUI parts.
* direct file drop to the 'Image' primitve's filename field.
* number of animation curve and curve points are expanded.
* improved oversampling decimation algo generating better results.
* other bug-fixes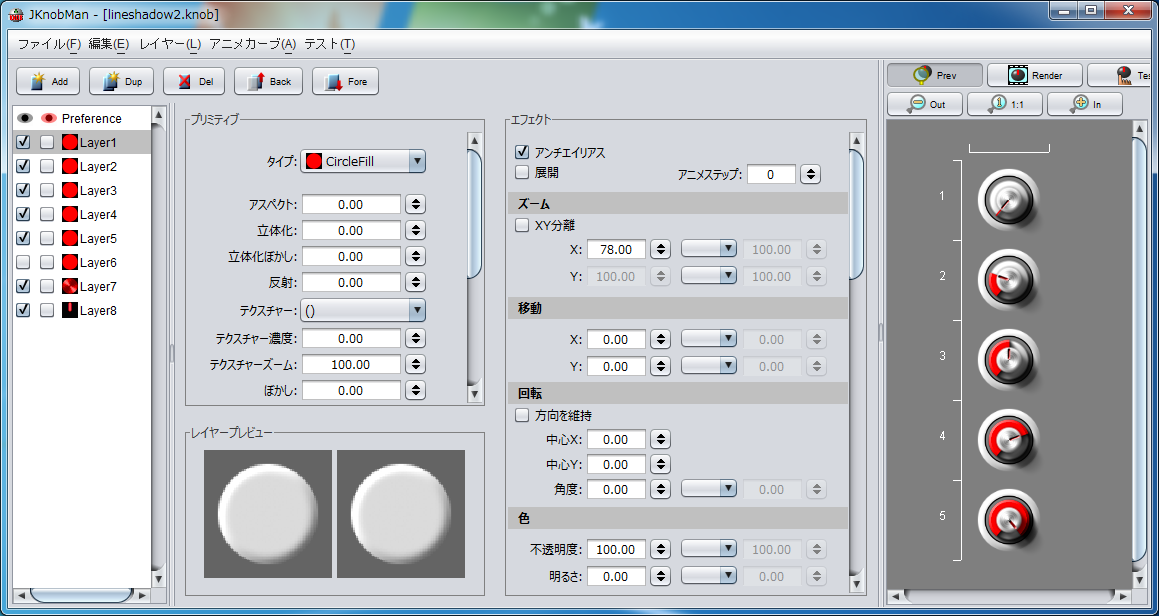 posted by g200kg : 9:39 PM : PermaLink
2012/04/23
JKnobMan is updated to 1.10
http://www.g200kg.com/en/software/knobman.html
* performance improved
* support Undo / Redo
* export to Animation (AnimGIF / APNG)
* multi-language suport
* menu, mnemonic, shortcuts suport & customaizable
* texture-image direct drop support
Probably already better than Native-version.
- switchable look&feel / language [file]-[config]
- attached Resource & Texture folder should be placed to same folder to JKnobMan.jar
- image files can be dropped directly to 'Texture-combobox' from explorer / finder.
- menu mnemonic / shortcuts are custmizable.
Resource/Lang/xxx.ini => menus&menu mnemonic.
Resource/Shortcuts/xxx.ini =>accelerator keys.
these files are UTF16 text file. can be edit by Notepad.
gif encoding is better than native-version. animation-gif output may be useful in JKnobMan.

JKnobMan


KnobMan
posted by g200kg : 12:25 AM : PermaLink
2012/04/17
JKnobMan, the java port of the KnobMan is released.
http://www.g200kg.com/en/software/knobman.html
Almost equivalent to the Windows native version (just lacking Undo/Redo, Animation exporting...).
JKnobMan can work on Mac / Windows or others if the JRE is available.
On Mac: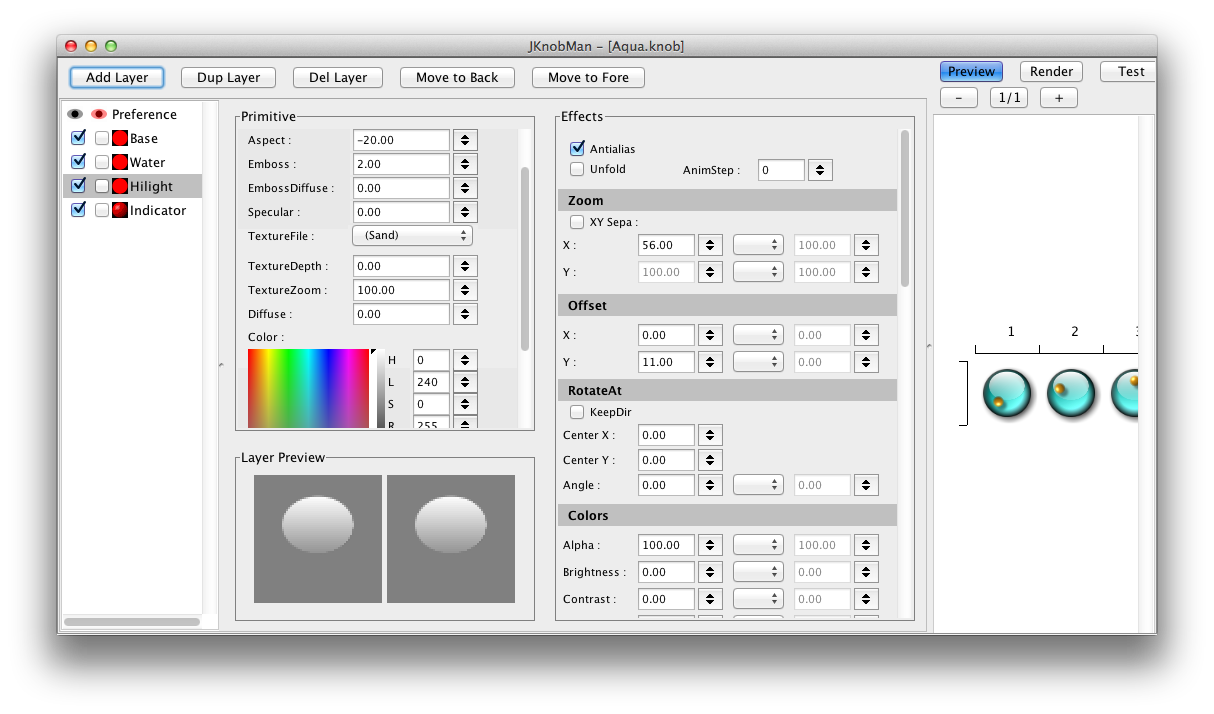 On Win: Nimbus Look&Feel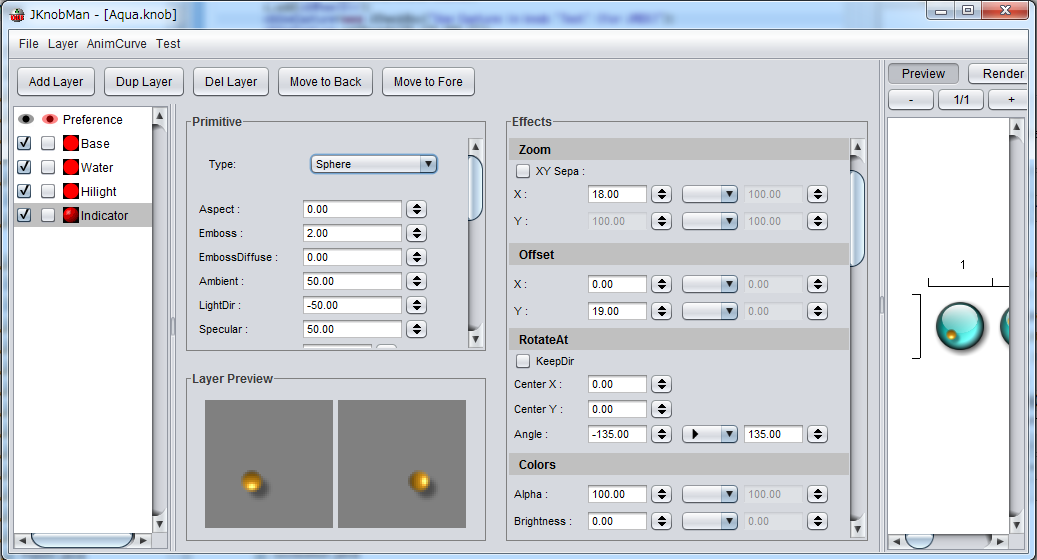 posted by g200kg : 1:23 AM : PermaLink
---
g200kg